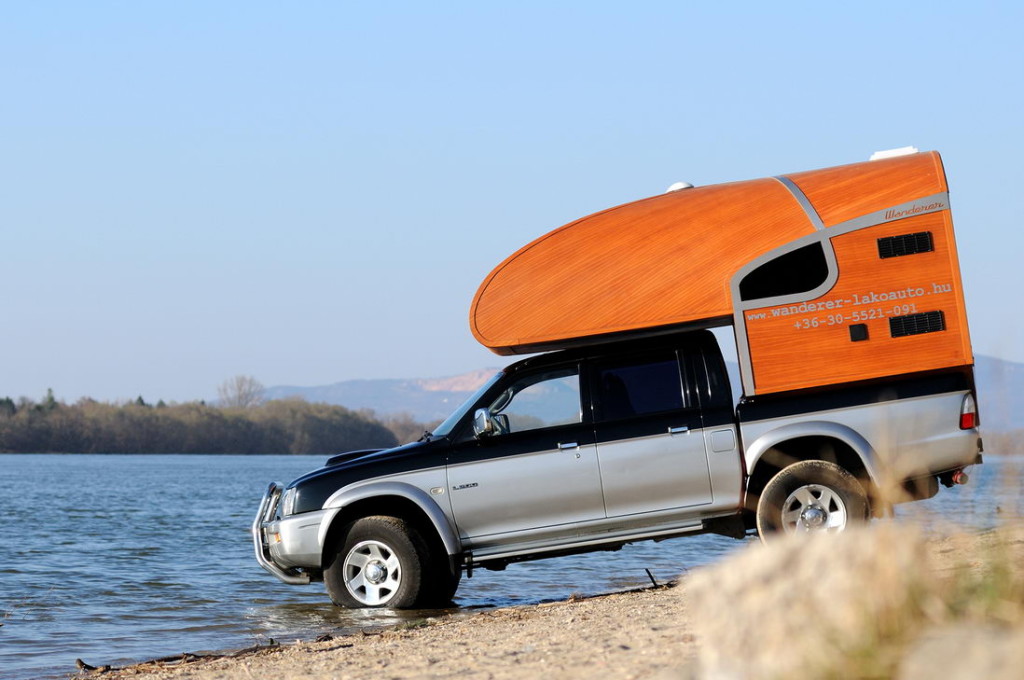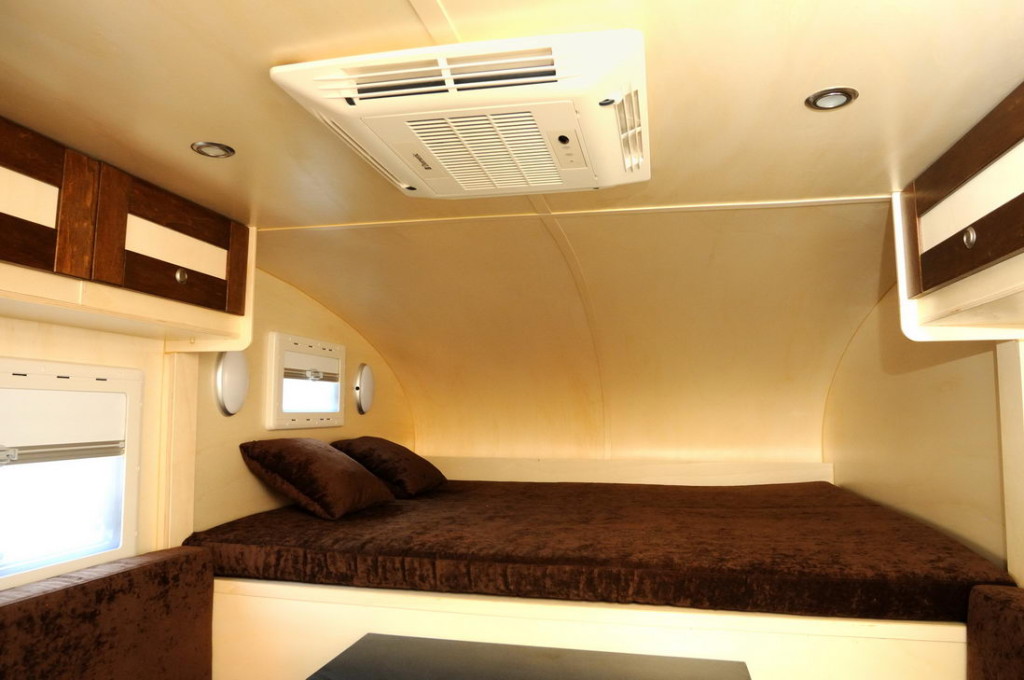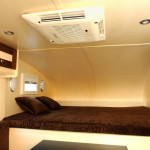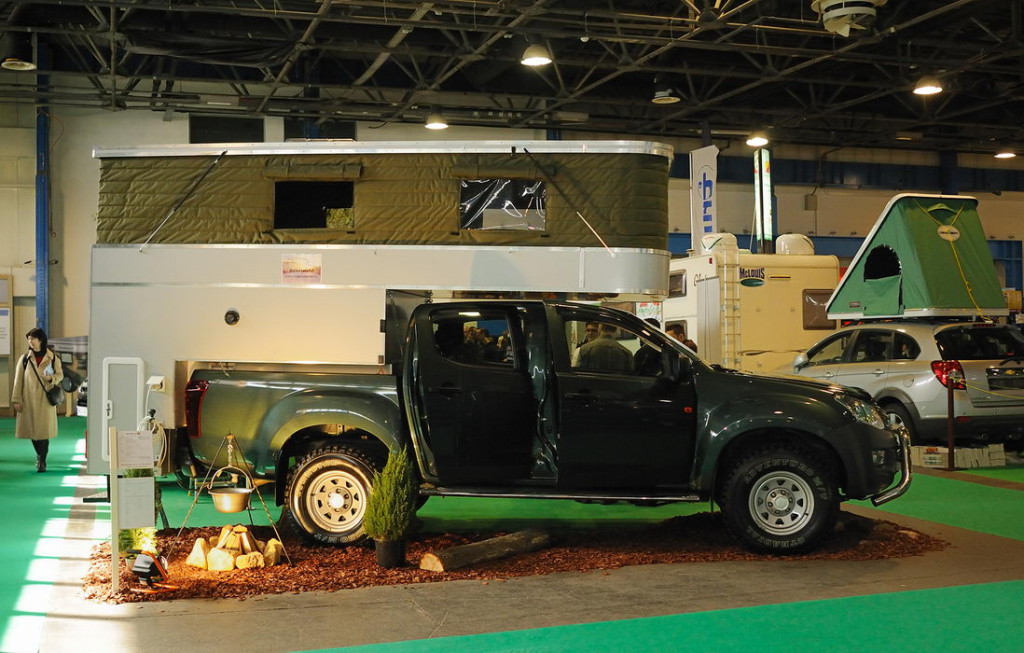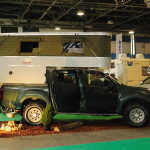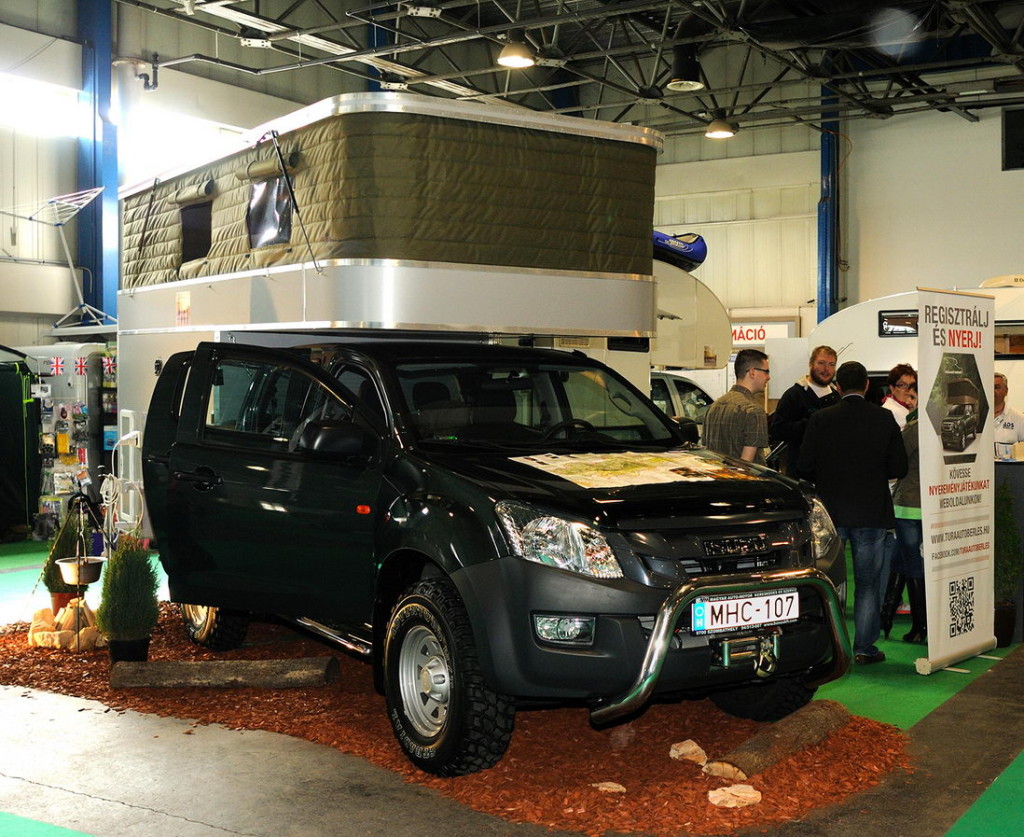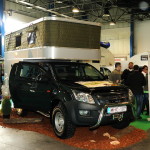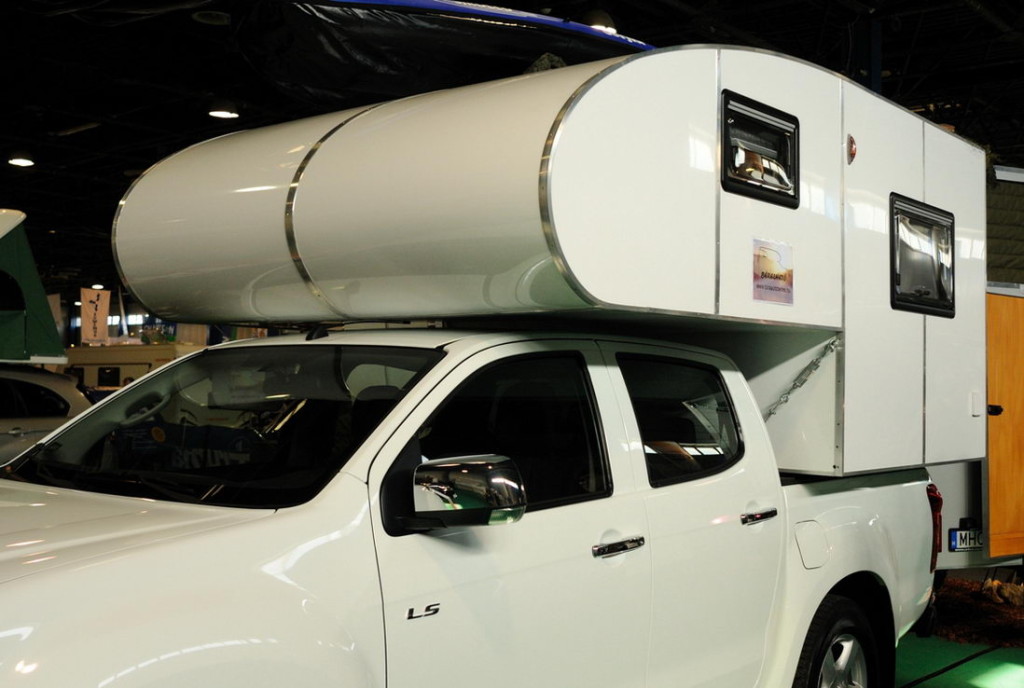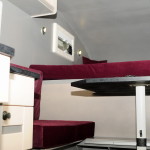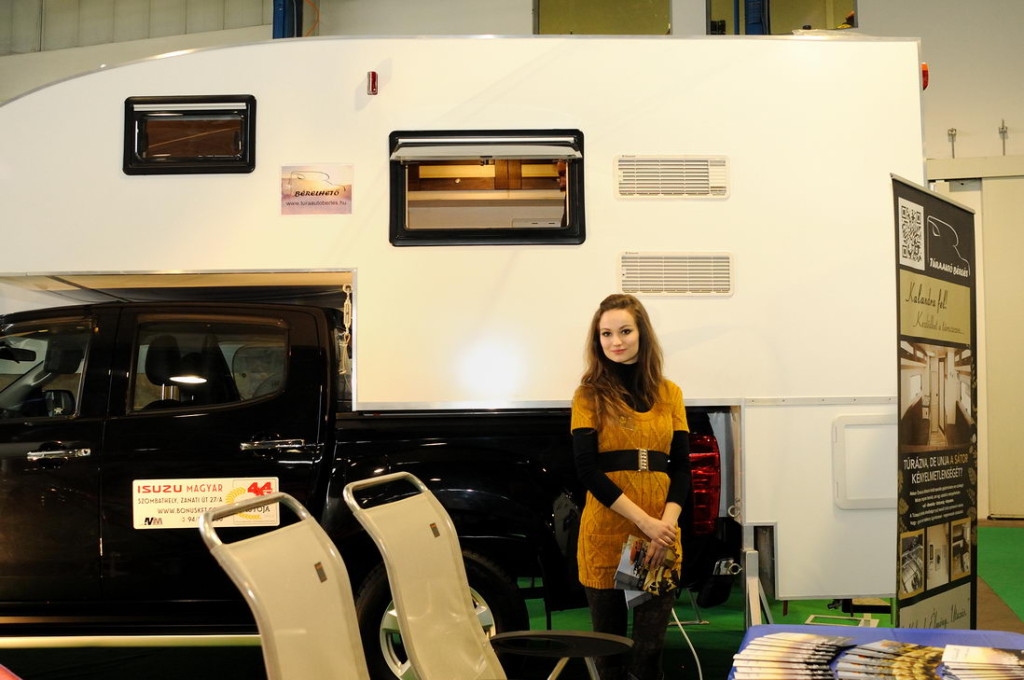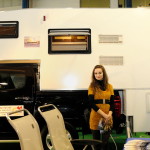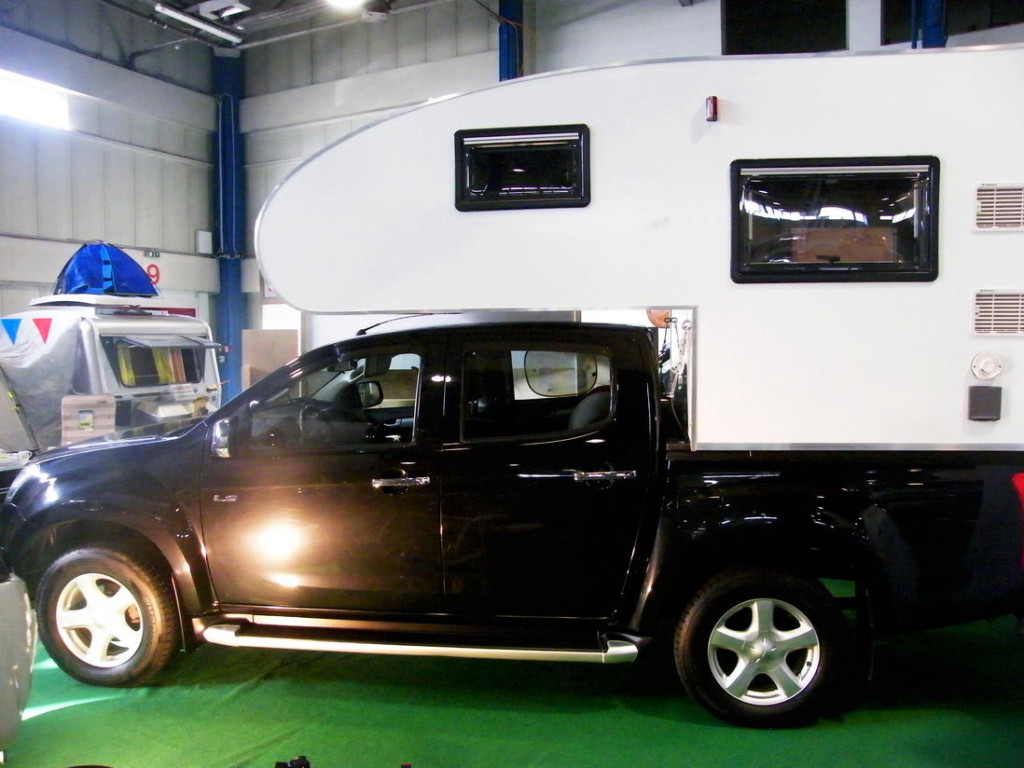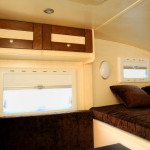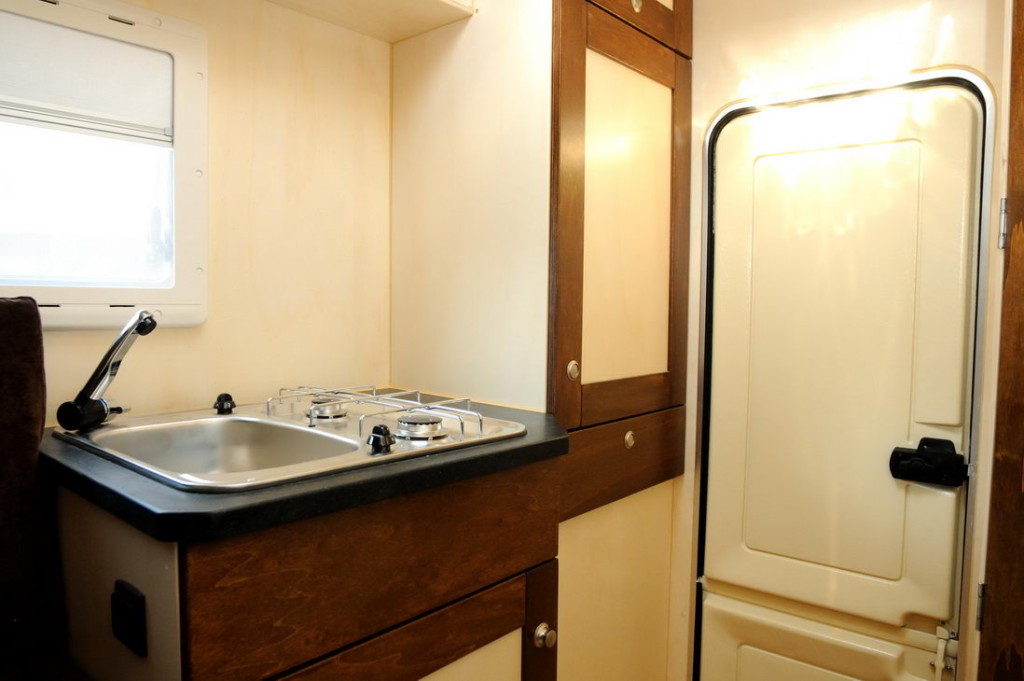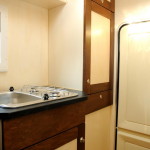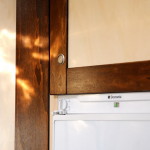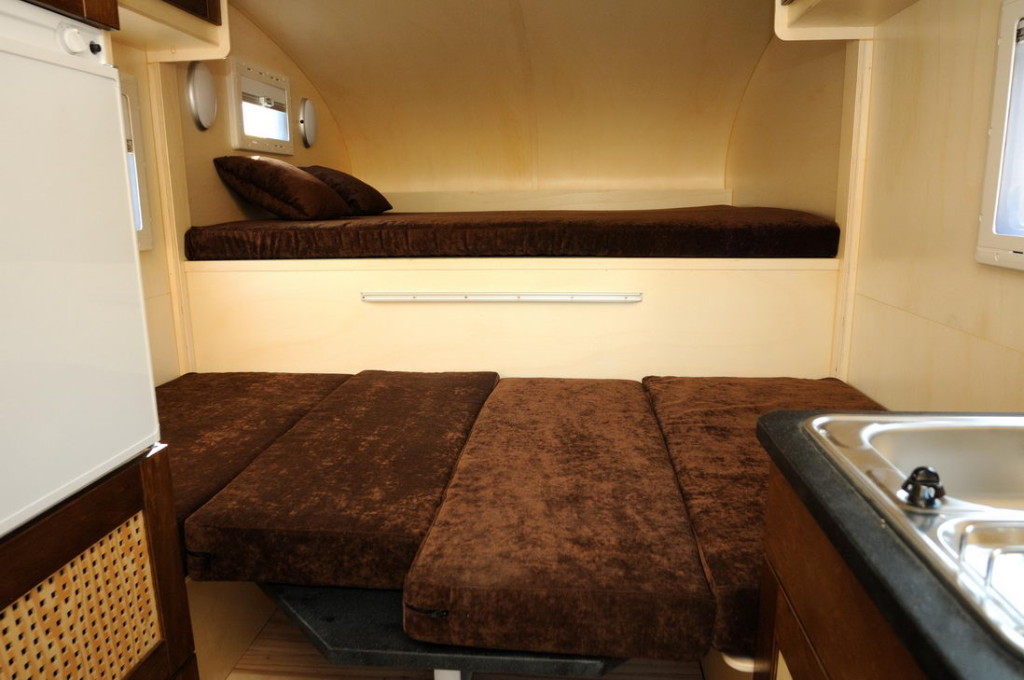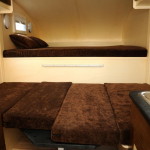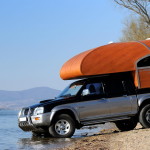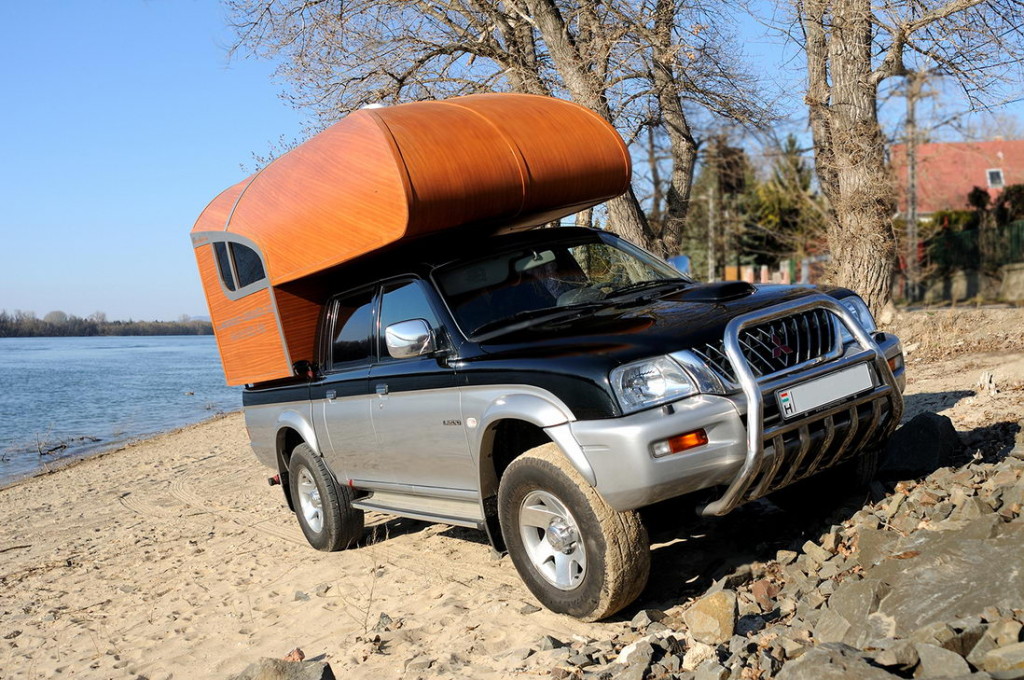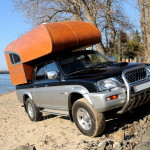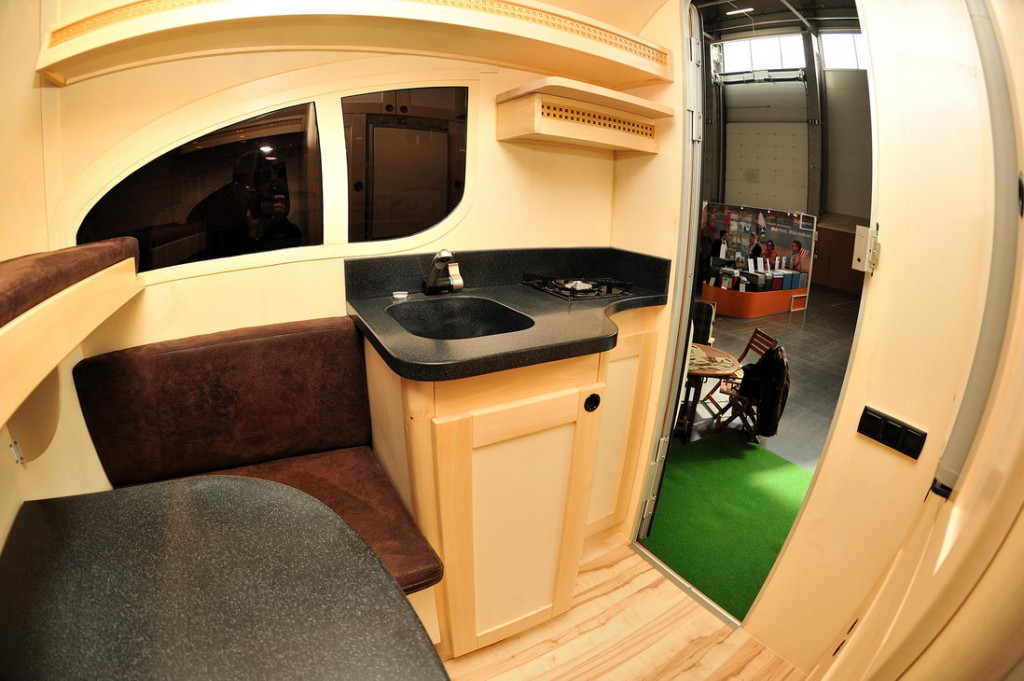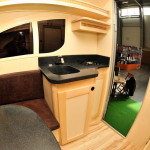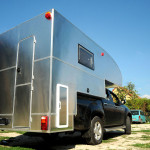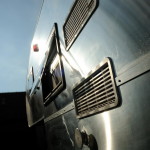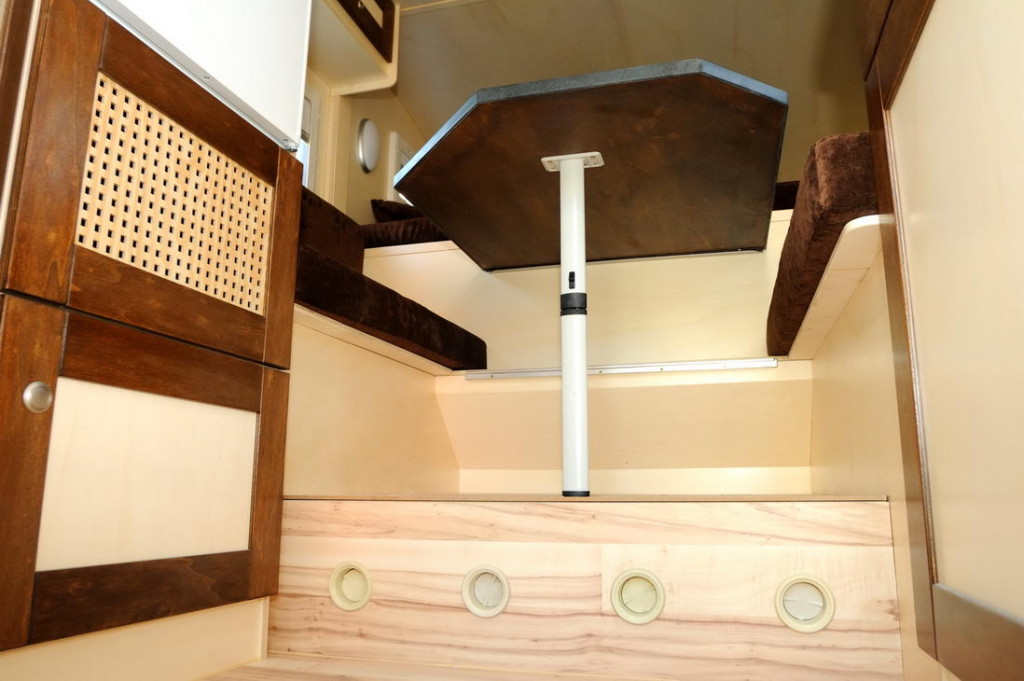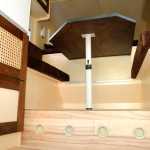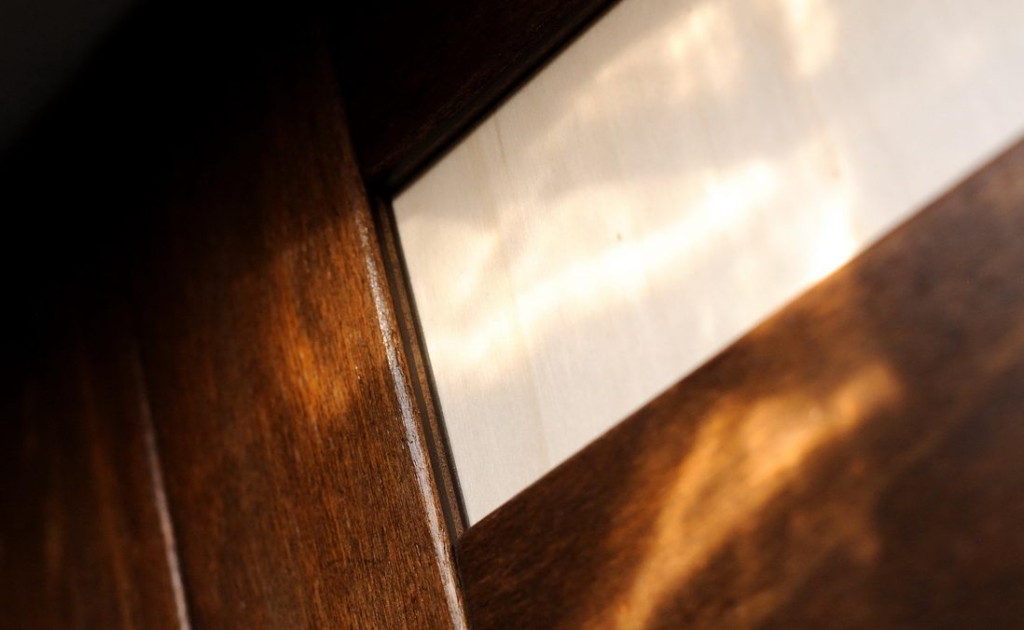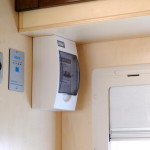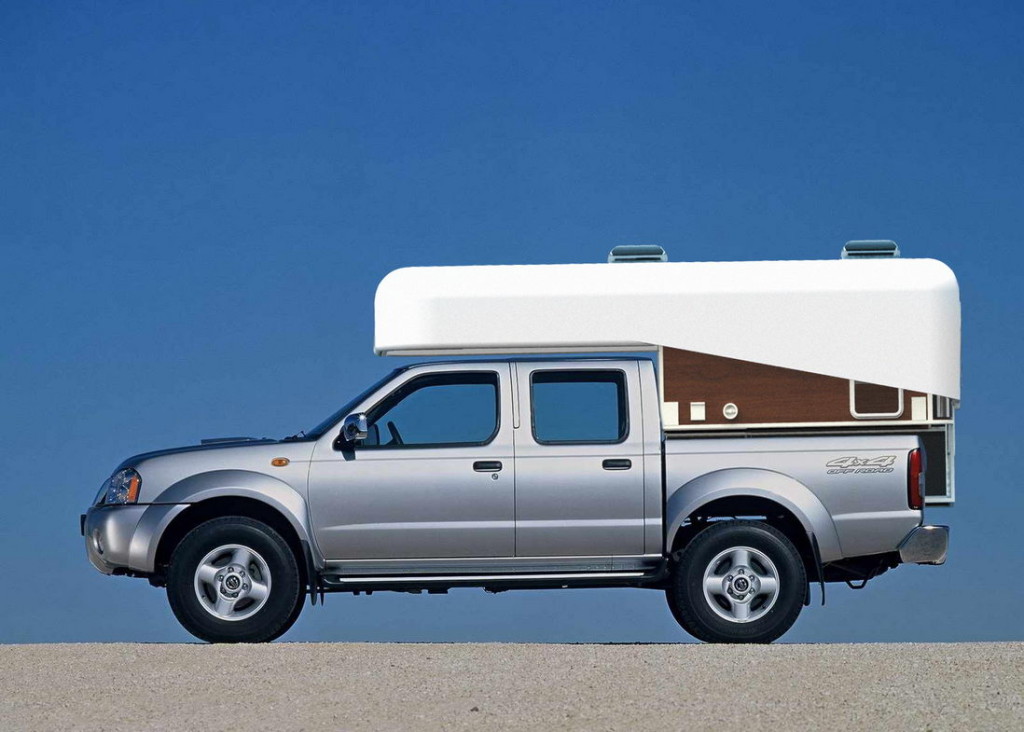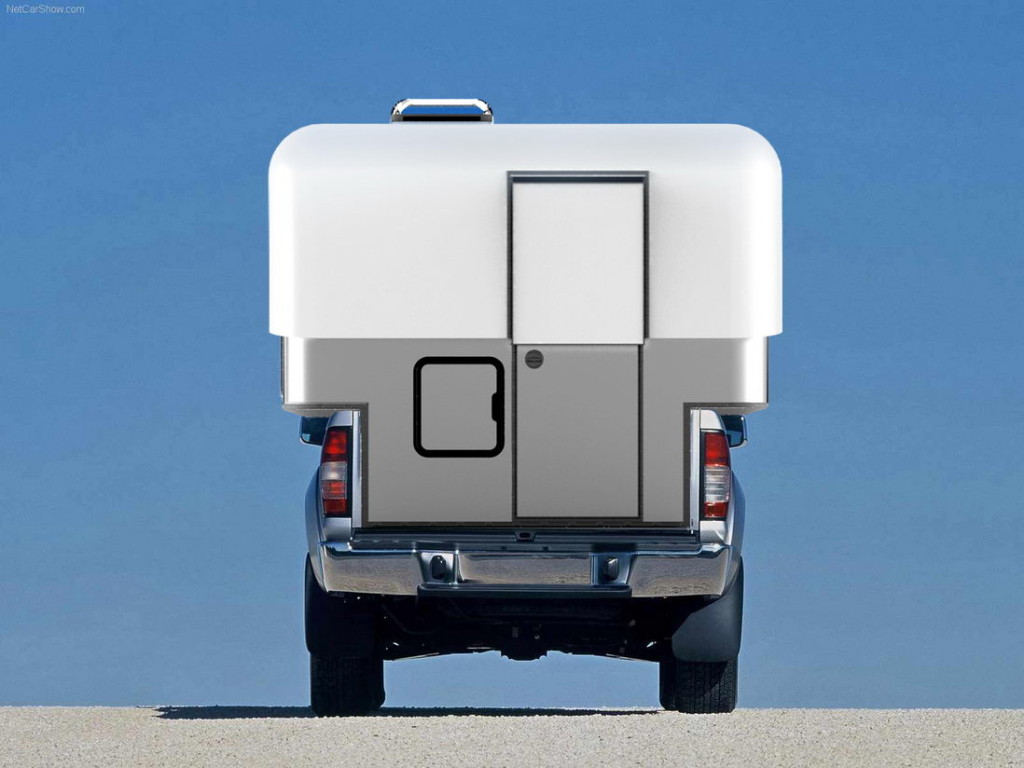 Why should I purchase a Wanderer66 truck camper?
DETACHABLE BODY
Have you ever felt like leaving the campsite, but never did so, as it would have been too complicated with your large camper or motorhome?
Have you ever felt that just starting the engine of your motorhome on vacation was a waste?
Your garage has only room for the family car and not for a camper?
We started manufacturing truck campers to solve these problems.
The body can be detached from the car and mounted on its own legs in about an hour, so your truck can be used on its own.
Classes:
Models mounted on the truck's bed: Our camper bodies can simply be secured onto your truck's flatbed without any modifications done to the vehicle itself. The body is considered cargo, therefore,  you will not be charged with extra taxes and the camper does not have to be regularly tested for roadworthiness.
Models attached to chassis: When required, the body can be attached to the chassis of the vehicle. This allows the camper to have a more spacious interior, and it also improves running stability. In this case, either the camper or the bed can be attached to the receiver fixed to the chassis. A roadworthiness exam is required for this model.
VERSATILITY
Truck campers are very practical for hunting and fishing trips and for excursions on rough terrain, narrow roads or in the woods.
It is also a perfect solution for those who like to leave their "snail shells" behind on vacation and look for adventures.
It can also house a business (boardroom, office, workshop, shop) or can serve as an additional element for certain businesses, for example, for those running food trucks – they can sleep in the camper body instead of renting rooms in each town.
UNIQUE DESIGN
Camper trucks are unique in themselves, they turn heads wherever they go. Futhermore, we also build custom campers based on individual ideas after consulting with an engineer.
Having the indoor space designed by notable Hungarian designers is also possible.
We also offer several of our own, predesigned configurations to choose from if a customized vehicle is not what you are looking for.
QUALITY
We have an automotive engineer, two timber engineers and a designer who work on sending the best possible plans to our workshop, where the vehicle we have designed together is brought to life by professionals under controlled conditions.
Following the construction, the camper undergoes a roadworthiness test (leak-down and electrical safety testing etc.), after which it is handed over to its new owner along with the certificate of a successful roadworthiness test.
Our product can be considered as an eligible expense for certain businesses.
This is the best travel companion you will ever find.
Interested in the details?
To any pickup car. Can be driven with a Category "B" driving license.
The walls of the camper are made of sandwich panels with a 3 cm thick layer of insulation within the panels. The outer layer is made of either plastic panels or a more durable 3 mm aluminum-polyethylene composite paneling.
The body is equipped with sash or casement windows and skylights, with screens and blinds.
Thanks to their aerodynamic shape, our skylights are characterized by low noise levels even at high speed. They have a strong plastic structure which makes them weather- and UV-resistant. They can be opened and closed from the inside using a lever. Fans applicable to the skylights have multiple settings.
Besides the windows, we also install the necessary service doors, water and electric sockets.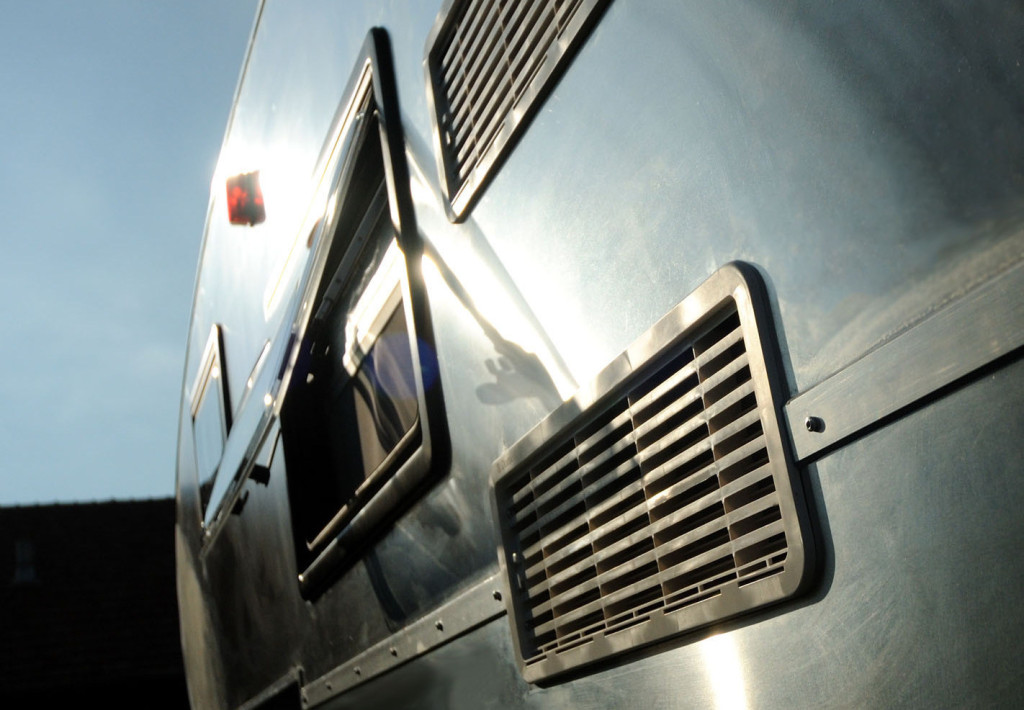 The spacious alcove can sleep 2 people, and by lowering the dining table and converting the seats another 1 or 2 comfortable beds can be created when necessary.
The bodies include a small but well-equipped kitchen. It usually comes with a sink, a stove, a refrigerator, cabinets and a durable countertop.
Larger bodies also contain a bathroom with a sink and shower. Either portable or cassette toilets are also installed.
The furniture is designed to provide maximum storage space. the cabinet doors are secured, as is typical in motorhomes, so that they do not open while the vehicle is in motion.
The choice of materials is a key issue. The interior surfaces can be covered with either a combination of laminated particle board and soft upholstery or by wood covering. The latter is coated with several layers of varnish, making it the ideal material for beautiful and durable surfaces. Motorhomes with wood wall paneling radiate warmth and coziness and the furniture has a silky shine and is pleasant to touch.
Laminated furniture can also look quite pleasant. This material creates a cooler but more modern and elegant atmosphere within the vehicle.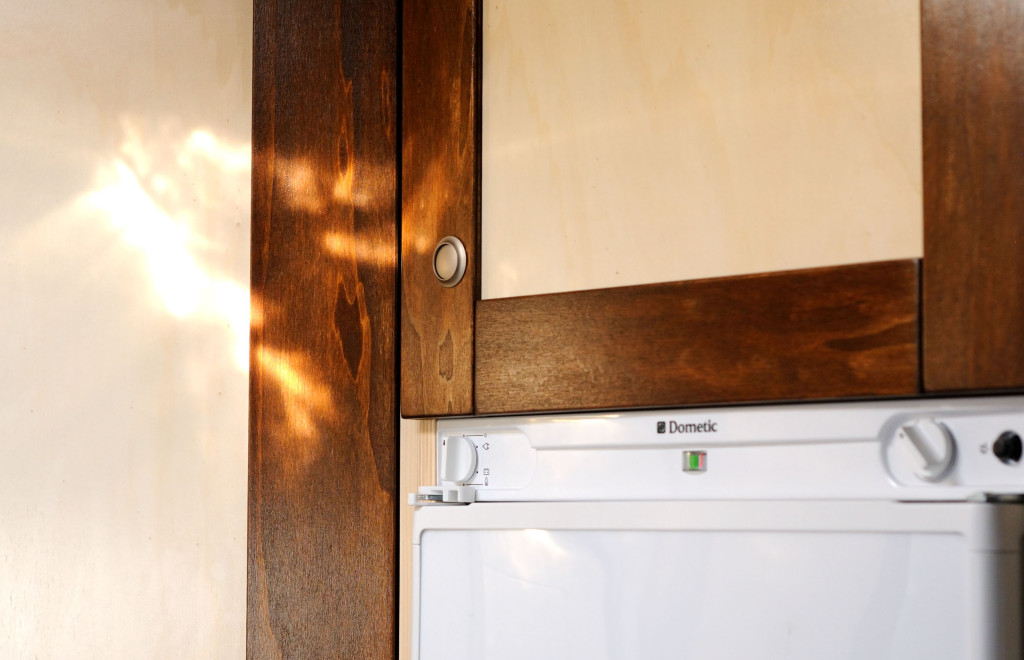 Water system
The most important part of the water system is the fresh water container. The container can be filled through an inlet fitted outside. A built-in pump sucks the water into the system, providing sufficient water for the kitchen and bathroom. Hot water is provided by a gas water heater.
Waste water flows into a waste water container, which usually has the same capacity as the fresh water container. The fullness of these containers can be monitored via a feedback sensor. The waste water container can be emptied comfortably through a closed system.
Waste water from the toilet is collected separately, in the cassette of the toilet. The cassette can be emptied and cleaned through the service door located on the side of the vehicle. Cassette toilets are equipped with fluid level sensors, which signal when the container is full. The volume is between 10 and 20 liters. Cassette toilets installed by us are all equipped with wheels and telescopic handles for ease of transport. They can also be attached to the motorhome's water system.
Fridge
The most important characteristic of refrigerators we use in our motorhomes is that they can operate using three different energy sources (230V AC, 12V DC, LPG), making them adaptable to changing circumstances.
Their size can range from a small 60-liter model to a 150-liter version containing a separate freezer.
Heating
The most commonly used heating solution is the use of Truma appliances, particularly LPG-operated ones. Their main advantage, besides being economical, is their compact size. They also operate as water heaters, thanks to their built-in 10-liter tank.
Main characteristics:
heating effect can be felt shortly after turning on
lightweight design (14kg)
volumetric air flow can reach 290 m3 per hour
capable of producing hot water up to 60 °C.
Heaters using diesel oil and electricity are also available.
Cooling
Thanks to the wide range of Waeco products, each customer can find the roof air conditioner most suitable for their needs.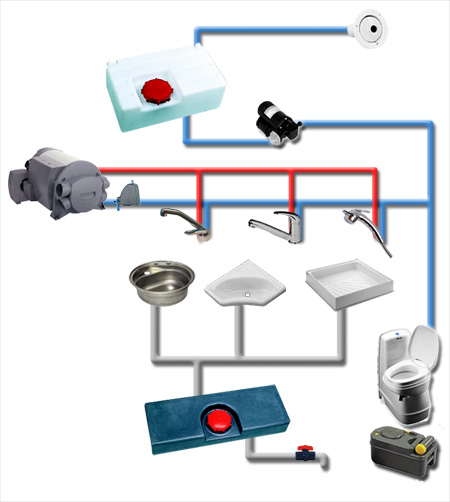 TV, DVD, Stereo system
satellite receiver
parking sensor