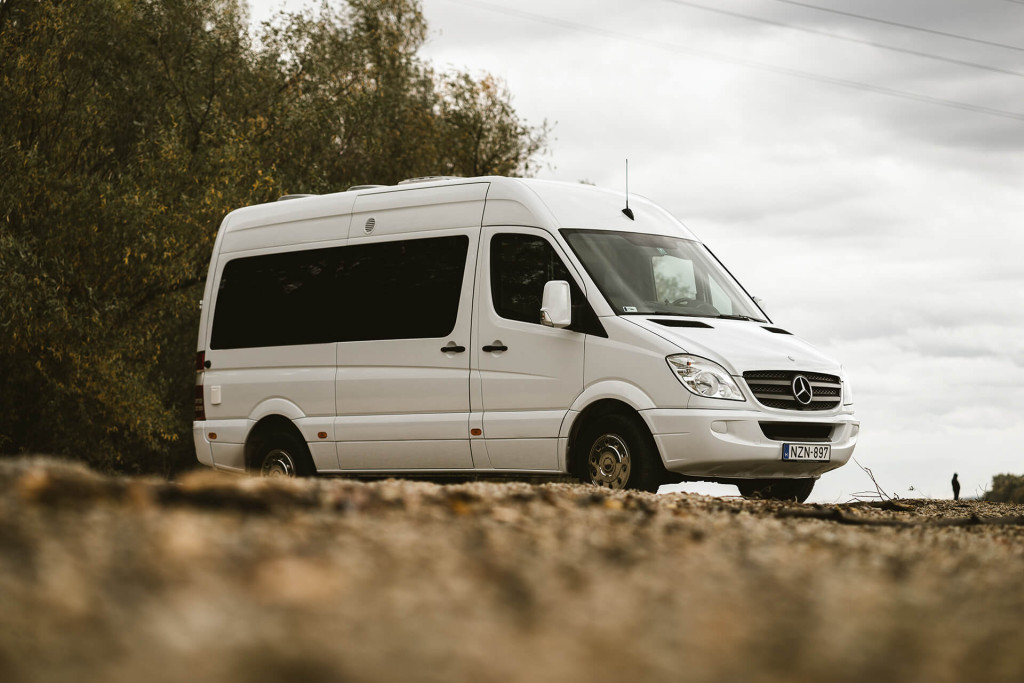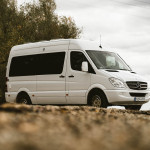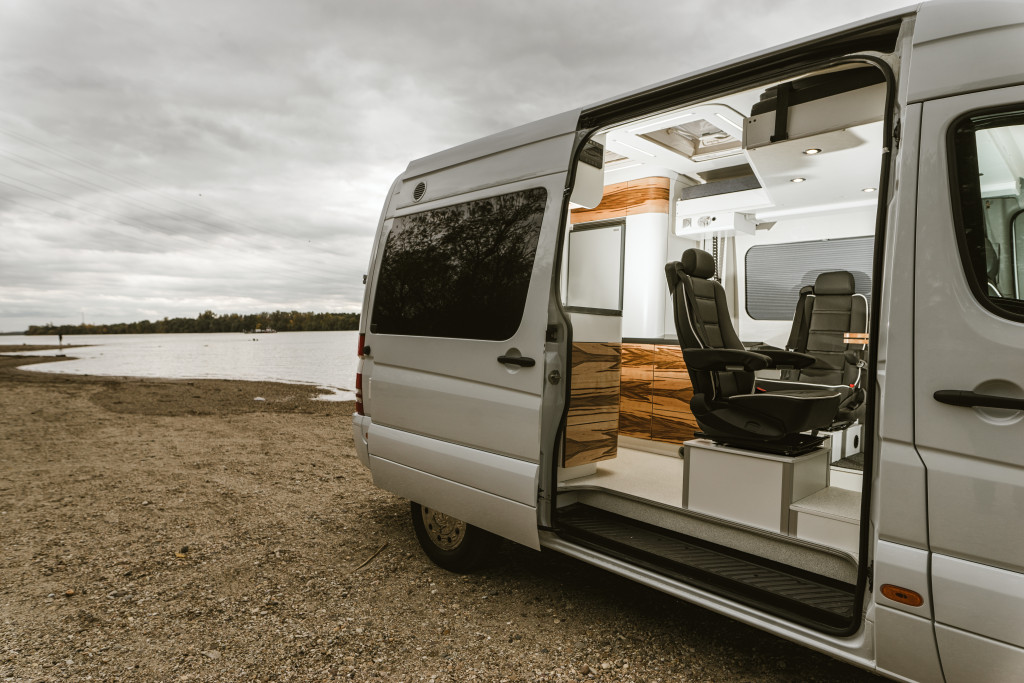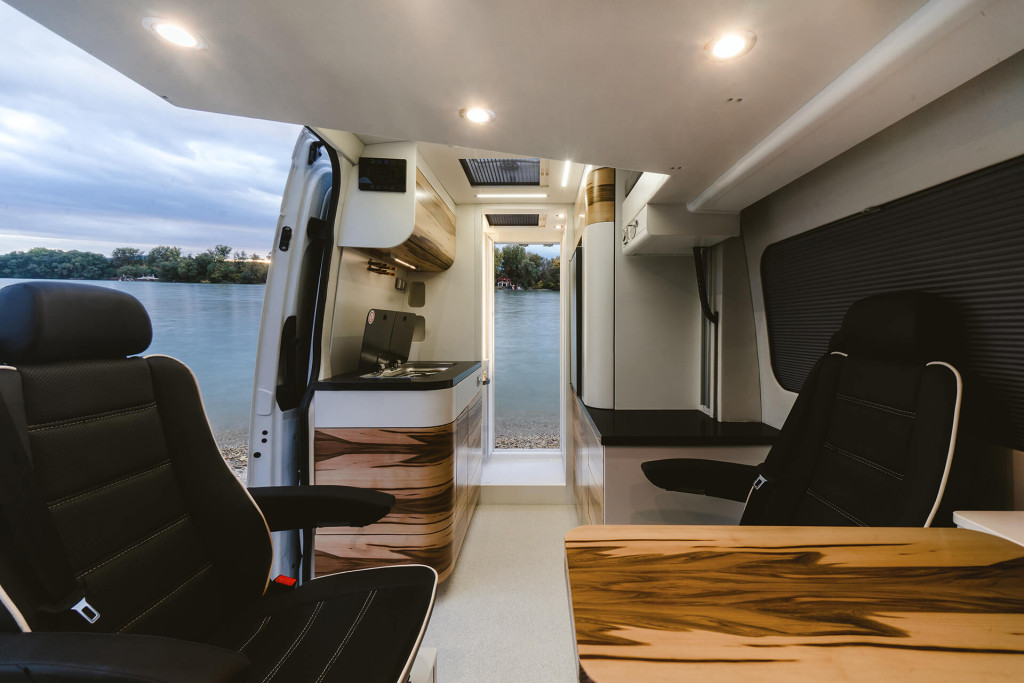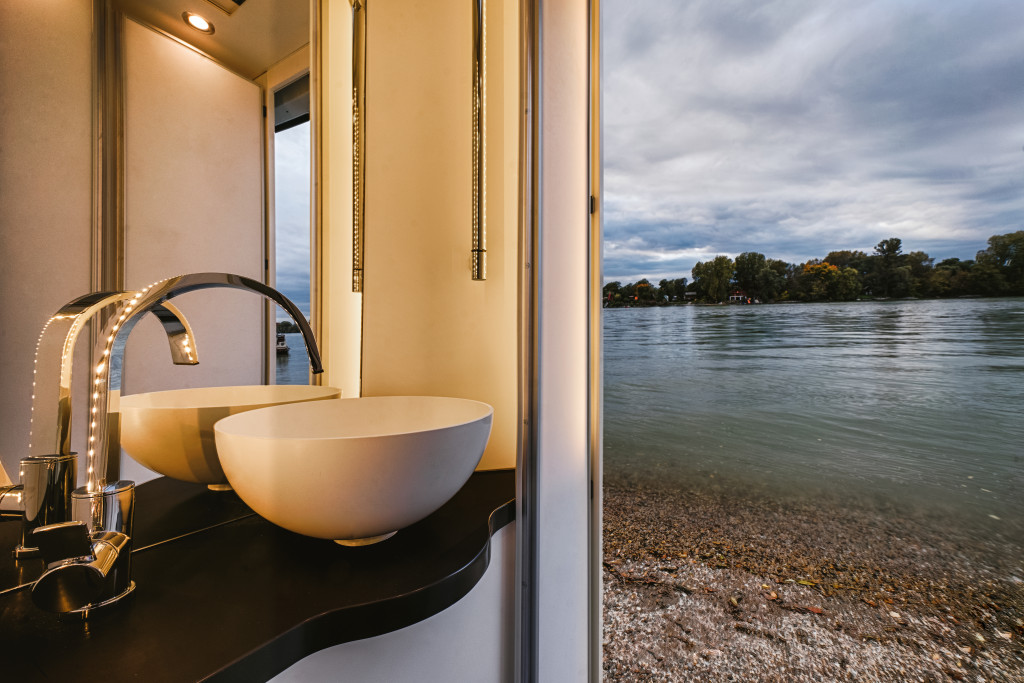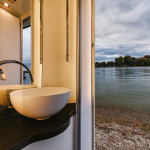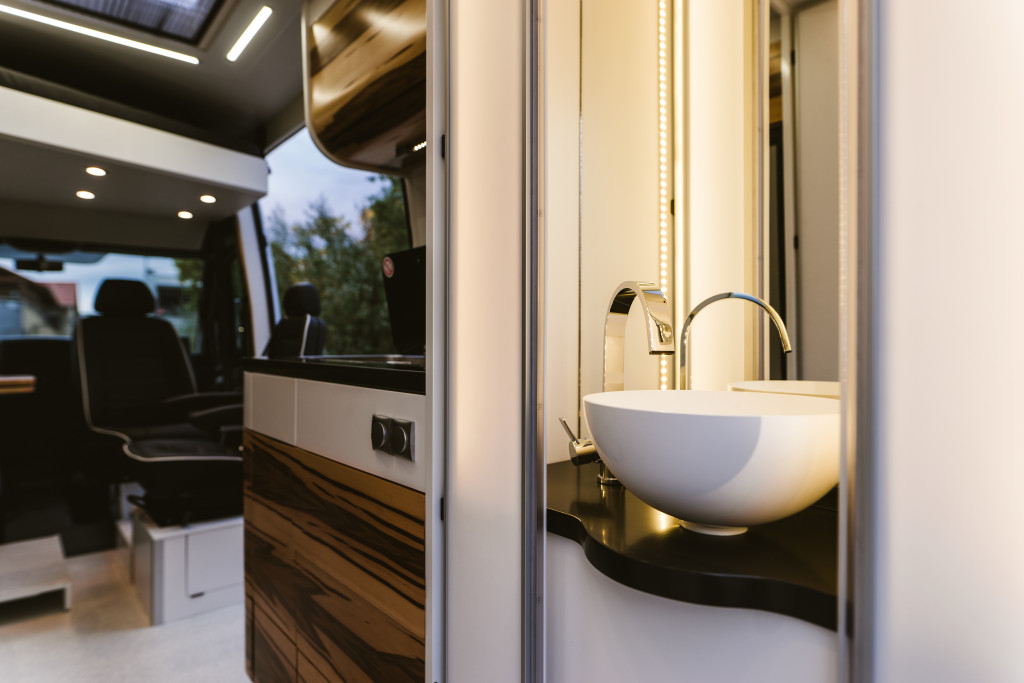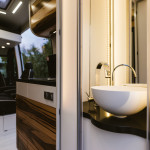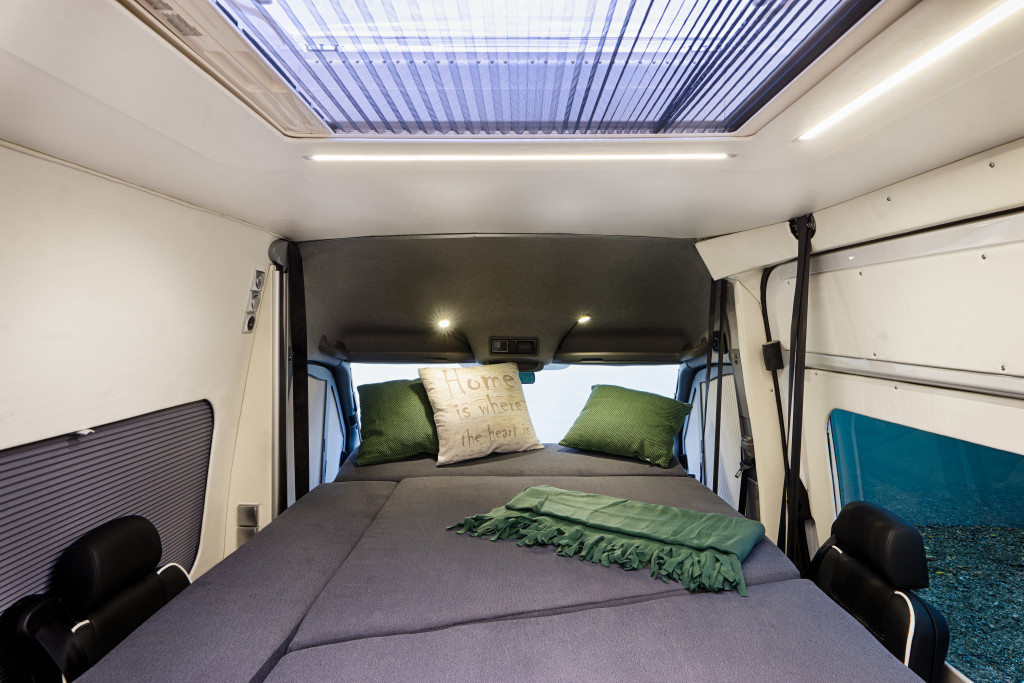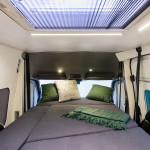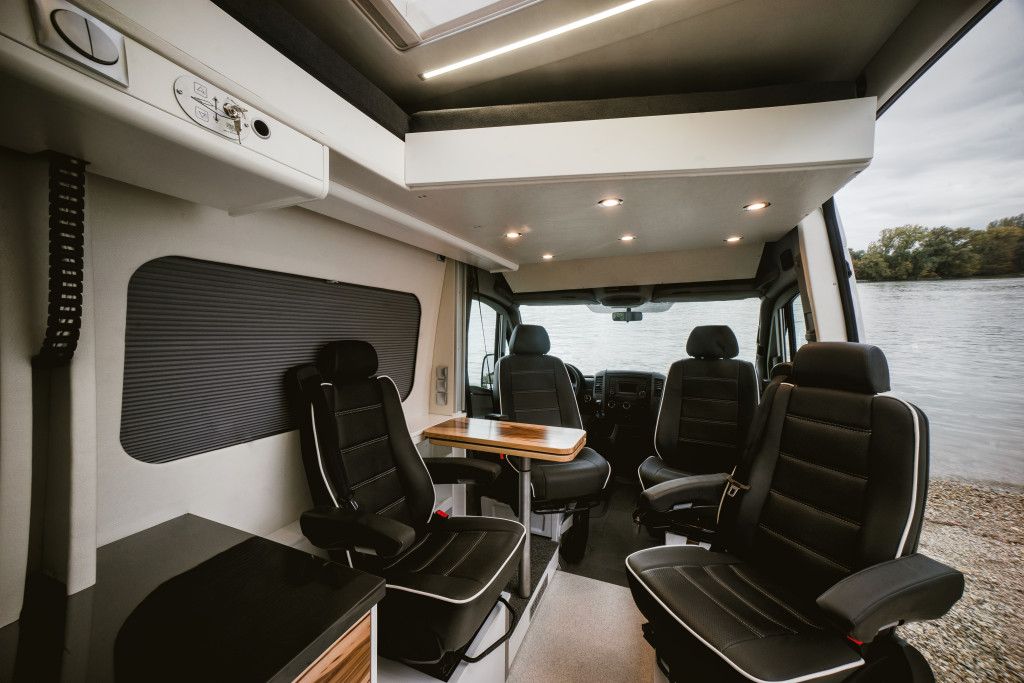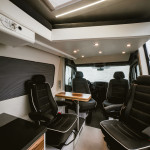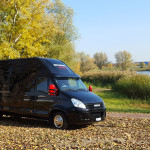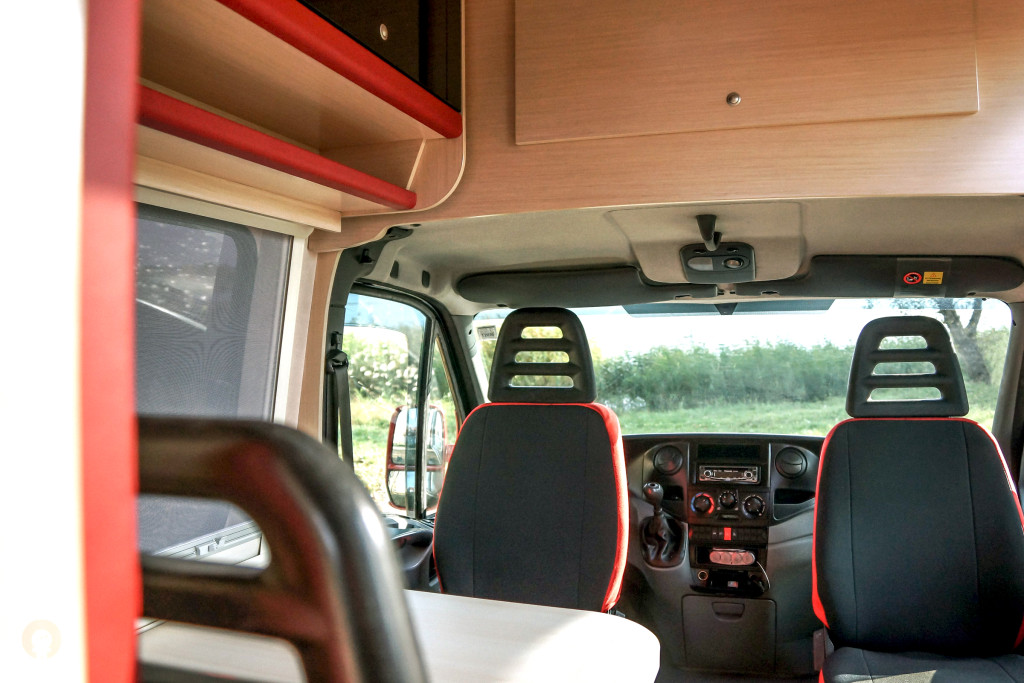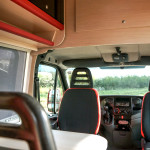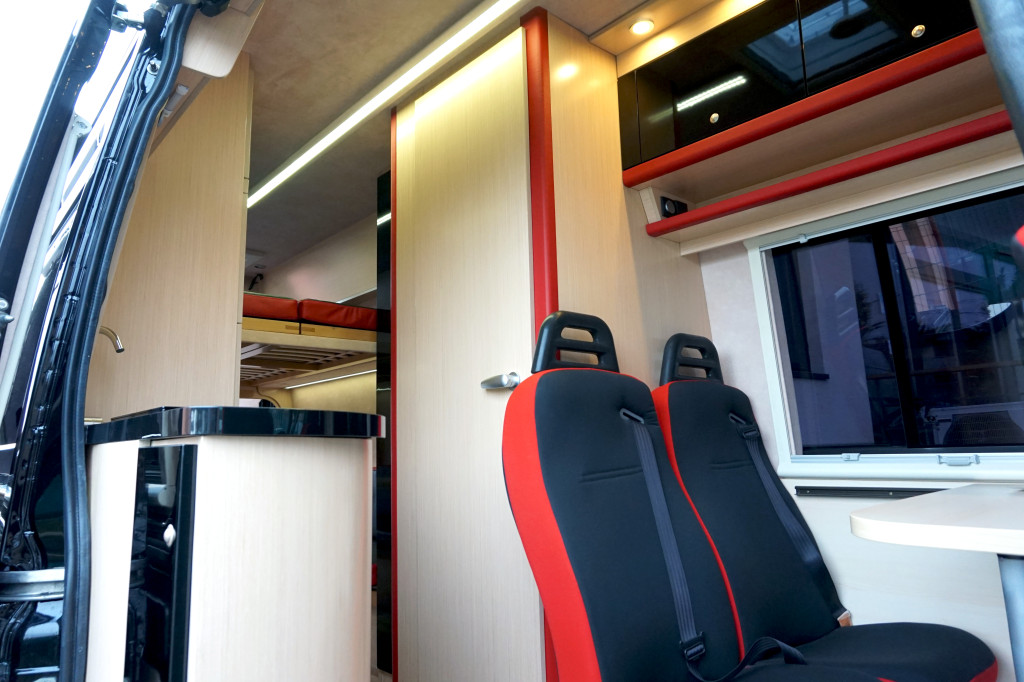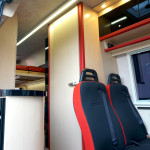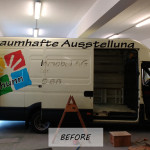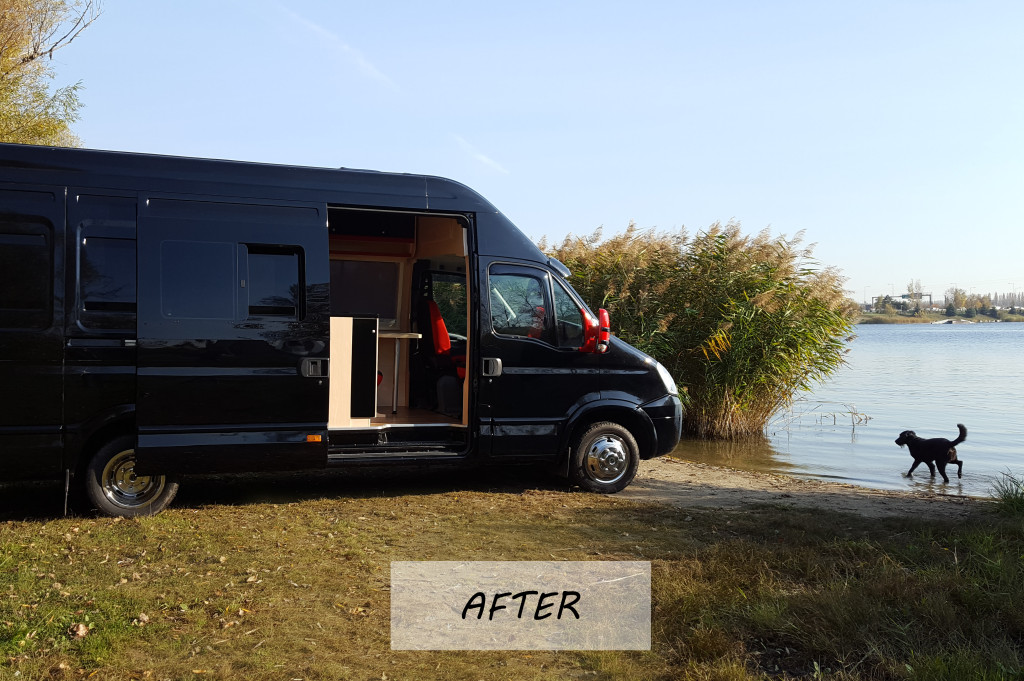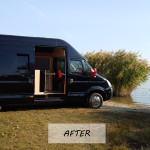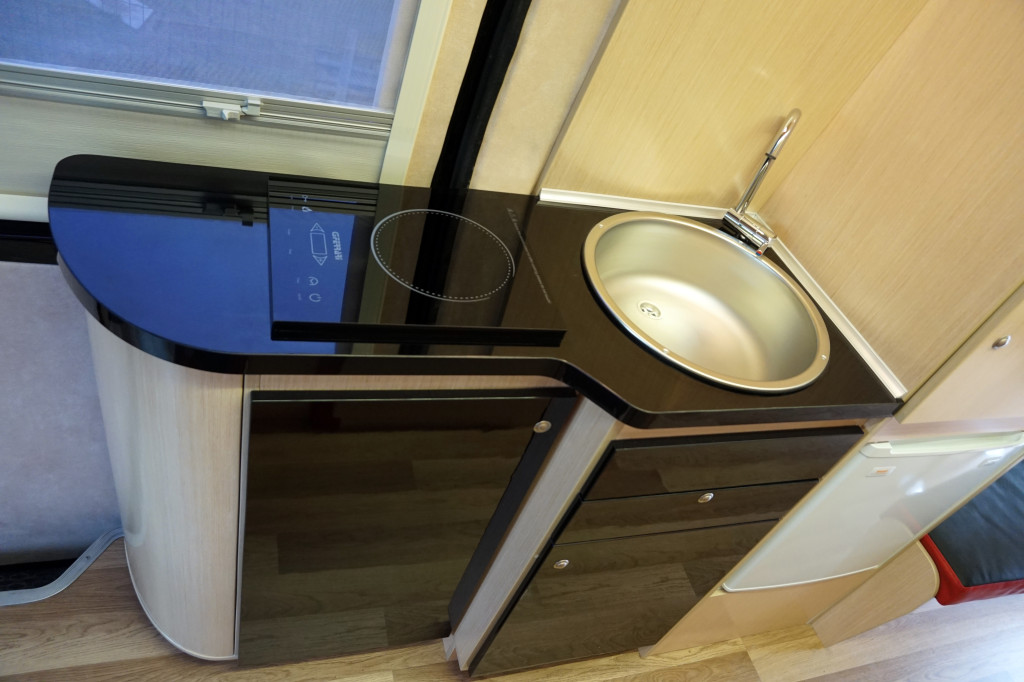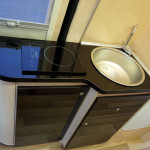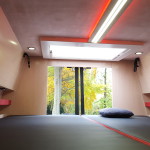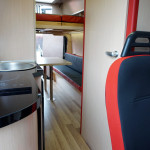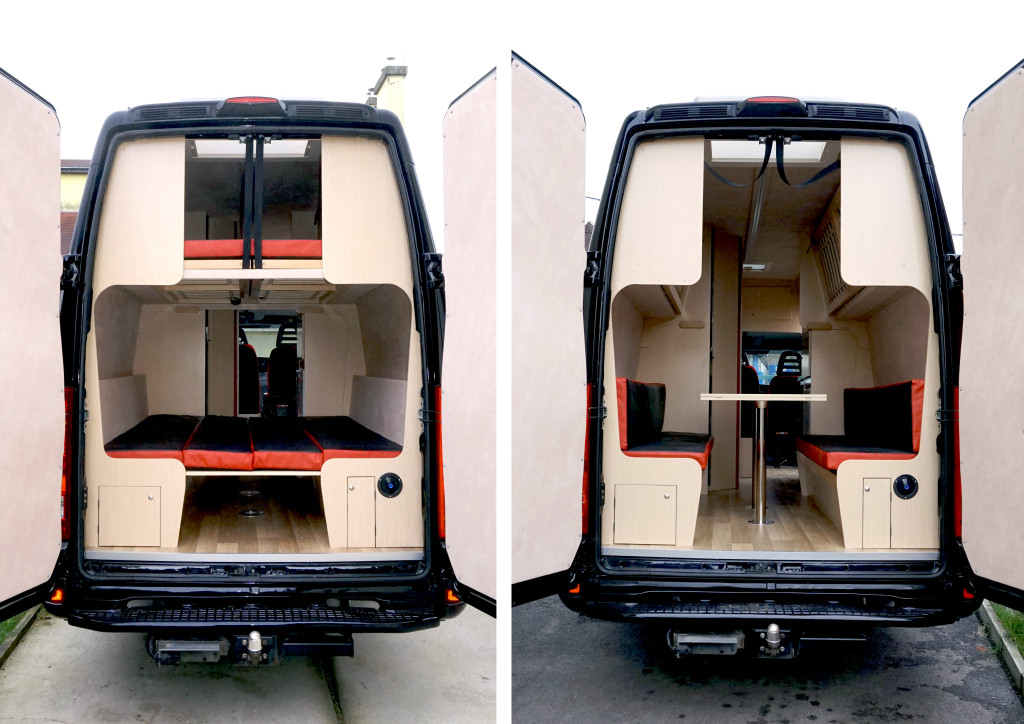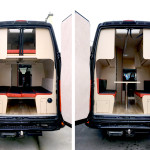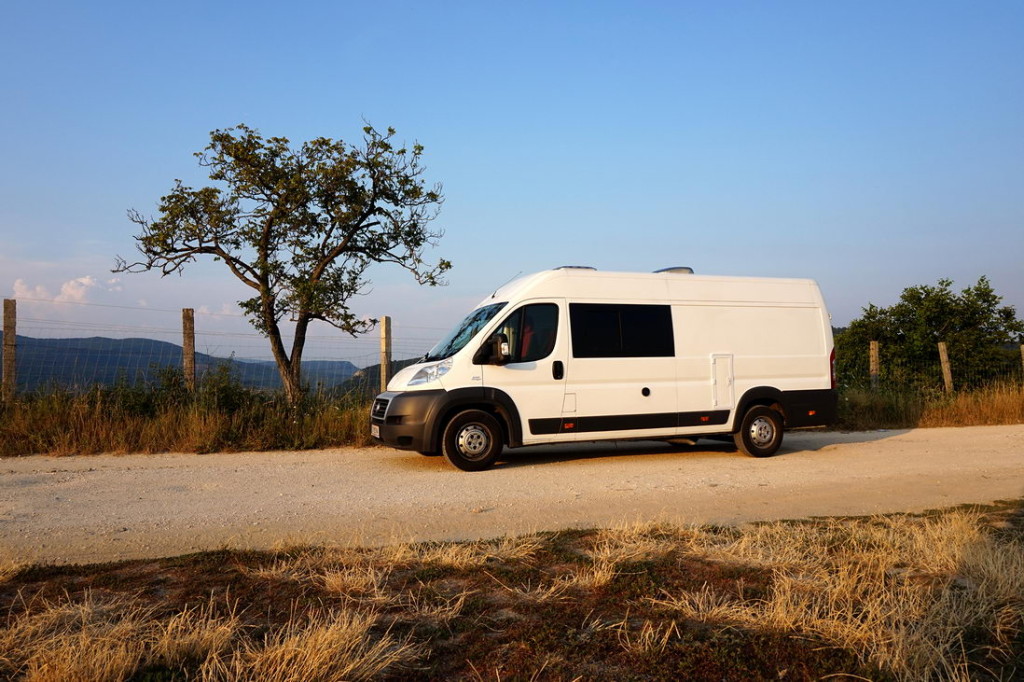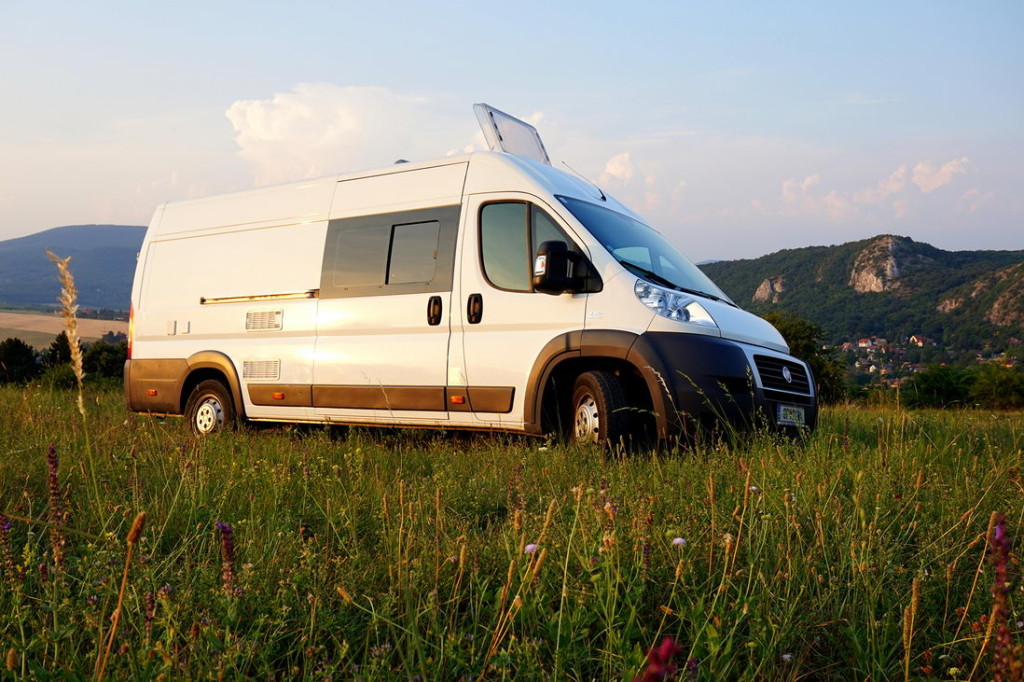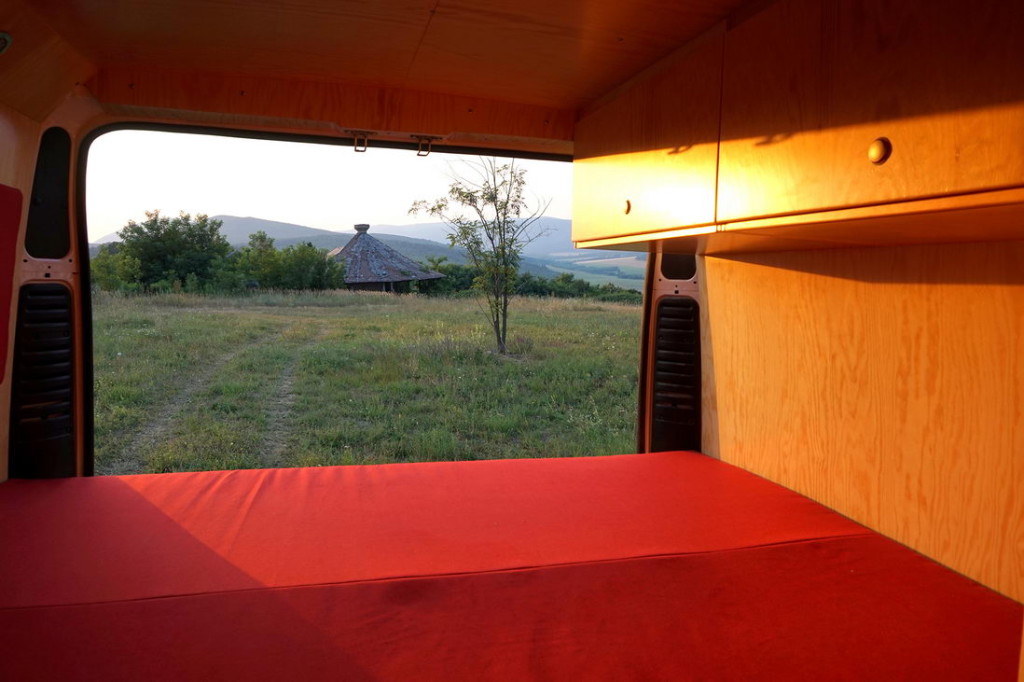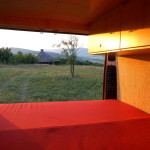 Why should I purchase a Wanderer 66 motorhome?
FAST AND COMFORTABLE TRASPORTATION
Motorhomes converted from vans are significantly shorter than traditional alcove models, which results in less air friction and a lower center of gravity.
EXTRA LARGE INDOOR SPACE
Naturally, this does not mean that a family of 4 to 6 cannot use it comfortably. The Wanderer66 team has created the bed-box, which, upon arrival, emerges from the vehicle and provides comfortable, air-conditioned sleeping space for 4 adults. The bed-box is also useful for smaller families, as it allows them the use of very spacious and comfortable dining-room, kitchen and bathroom facilities during the voyage.
The back storage space can be converted into a compartment for storing bicycles or motorbikes.
SAVING MONEY
Converting a van into a motorhome is a much more economical solution than constructing a traditional motorhome. If you would like to save even more, you should choose a second-hand vehicle in good shape – we will convert it into the motorhome of your dreams.
However, it is not worth buying a vehicle in bad condition, as not only does making it suitable for living purposes require a lot of money, but the risk of the vehicle itself having mechanical failure in a few years' time may cause much unwanted disappointment as the valuable built-in equipment will remain in the vehicle.
CUSTOM DESIGN
We also build custom motorhomes based on realistic individual ideas after consulting with an engineer.
Having the indoor space designed by notable Hungarian designers is also possible.
We also offer several of our own, predesigned configurations to choose amongst if a customized vehicle is not what you are looking for.
QUALITY
We have an automotive engineer, two timber engineers and a designer who work on sending the best possible plans to our workshop, where the vehicle we have designed together is brought to life by professionals under controlled conditions.
Following the construction, the motorhome undergoes a roadworthiness test (leak-down and electrical safety testing etc.) after which it is handed over to its new owner, along with the certificate of a successful roadworthiness test.
Our product can be equipped with sun visors and awnings.
This motorhome type can be considered as an eligible expense for certain businesses.
Discover the world with Wanderer66 motorhomes.
Interested in details?
Mercedes Sprinter
Volkswagen Crafter
Citroen Jumper
Fiat Ducato
Peugeot Boxer
Iveco Daily
Ford Transit
Volkswagen Transporter, etc.
Can be driven with a Category "B" driving license.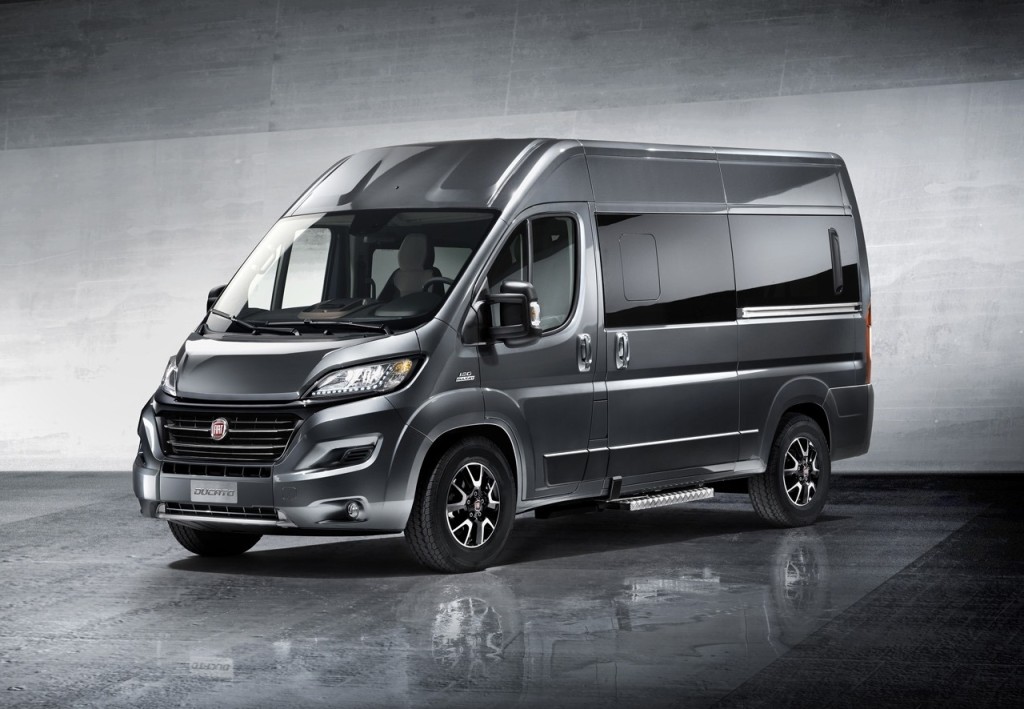 All the inner sides of the car are carefully insulated, equipped with heat-reflective foil, and then covered  with your choice of paneling.
We cut windows into the sides and skylights into the top of the vehicle to ensure a nice view, lighting and ventilation.
Two types of side windows are available: sash and casement (opening outward). Optional accessories are: screens, blinds and tints.
Thanks to their aerodynamic shape, our skylights are characterized by low noise levels even at high speed. They have a strong plastic structure, which makes them weather- and UV-resistant. They can be opened and closed from the inside using a lever, and can be equipped with screens, blinds or tints.
Fans attached to the skylights have multiple settings.
apart from the windows, we also install the necessary service doors, water and electric sockets.
The number of people our motorhomes can sleep depends on the model. The most common layout includes a double bed in the rear of the van, while the seats and table in the front can be transformed into beds for 1 or 2 children.
The aforementioned bed-box can sleep 4 more adults. The insulated box, equipped with a heating/cooling system and electricity, is situated on top of the motorhome, with direct access to it. The bed-box can be opened and folded remotely and it has minimal impact on the vehicle's air resistance while on the road.
For 4 or fewer people the installation of the bed-box removes all constraints in interior design, all functions can be freely shaped to individual demands. This enables the installation of a comfortably sized bathroom or a large dining-room, or even the relocation of the kitchen and dining-room into the rear of the vehicle.
In case you do not want a bed-box or the stairs pose a problem, the dining-booth can usually be converted to fit 4 by making 2 of the chairs rotatable, and adding an extra bench which creates enough room for 4 around the built-in table.
Our motorhomes come with a well-equipped kitchen, which usually includes: a sink, a stove, a refrigerator, cabinets and a durable countertop.
The furniture is designed to provide maximum storage space. The cabinet doors are secured, as is typical in motorhomes, so that they do not open while the vehicle is in motion.
The bathroom and the toilet can be either combined or separated, depending on the space available and the customer's preferences.
The choice of materials is a key issue. The interior surfaces can be covered with either a combination of laminated particle board and soft upholstery or by wood covering. The latter is coated with several layers of varnish, making it the ideal material for beautiful and durable surfaces. Motorhomes with wood wall paneling radiate warmth and coziness and the furniture has a silky shine and is pleasant to touch.
Laminated furniture can also look quite pleasant. This material creates a cooler but more modern and elegant atmosphere within the vehicle.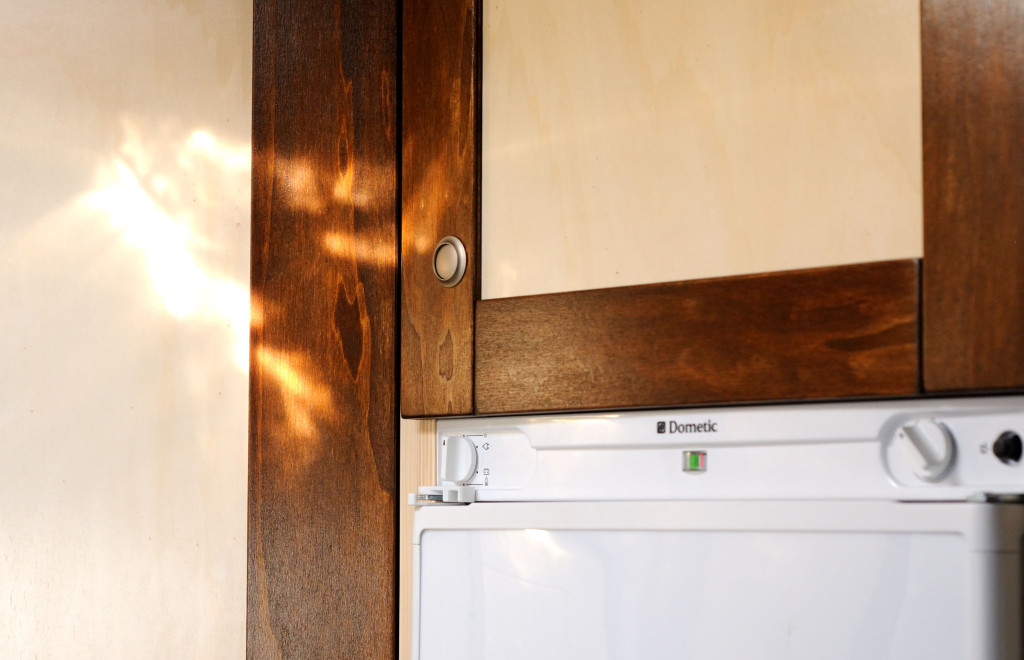 Water system
The most important part of the water system is the fresh water container. The container can be filled through an inlet fitted outside. A built-in pump sucks the water into the system, providing sufficient water for the kitchen and bathroom. Hot water is provided by a gas water heater.
Waste water is transported into a waste water container, which usually has the same capacity as the fresh water container. The fullness of these containers can be monitored via a feedback sensor. The waste water container can be emptied comfortably through a closed system.
Waste water from the toilet is collected separately, in the cassette of the toilet. The cassette can be emptied and cleaned through the service door located on the side of the vehicle. Cassette toilets are equipped with fluid level sensors, which signal when the container is full. The volume is between 10 and 20 liters. Cassette toilets installed by us are all equipped with wheels and telescopic handles for ease of transportation. They can also be attached to the motorhome's water system.
Fridge
The most important characteristic of refrigerators we use in our motorhomes is that they can operate using three different energy sources (230V AC, 12V DC, LPG), making them adaptable to changing circumstances.
Their size can range from a small 60-liter model to a 150-liter version containing a separate freezer.
Heating
The most commonly used heating solution is the use of Truma appliances, particularly LPG-operated ones. Their main advantage, besides being economical, is their compact size. They also operate as water heaters, thanks to their built-in 10-liter tank.
Main characteristics:
heating effect can be felt shortly after turning on
lightweight design (14kg)
volumetric air flow can reach 290 m3 per hour
capable of producing hot water up to 60 °C.
Heaters using diesel oil and electricity are also available.
Cooling
Thanks to the wide range of Waeco products, each customer can find the roof air conditioner most suitable for their needs.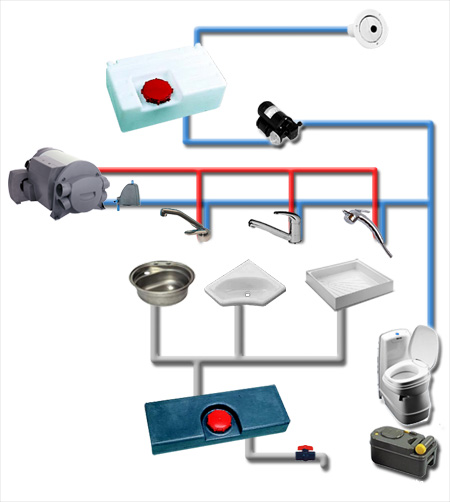 TV, DVD, Stereo system
satellite receiver
parking sensor, backup camera
feedback panel: the temperature of the vehicle or even the hot water can be adjusted by the push of a button.